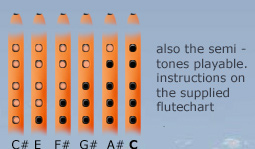 . .. .

...

. . .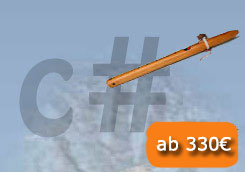 Basic tone C'is /C#/Des
Having a dimension of approximately
380 mm x 28 mm, the 2nd smallest in the Owlserie. Also fits into small backpacks. Sounds very soft despite the higher tones. This small Indian cedar flute is only available in 5hole version.